Useful Things
If our first response to the pandemic hitting Scotland was to hunker down and weather the storm - what do you do when it looks like it is more like we have entered a mini ice age?
I started this page to provide some things quickly. I'm now starting to develop it to provide a more structured response. I'm also continuing to add new resources

Bookmark this page, it's been added to at least once a week during UK lock-down. Or follow me on your preferred social media platform!
Stories!
Some ancient stories from the storehouse of the floating monastery YouTube channel every week, subscribe to "The Floating Monastery" channel to keep up to date/
This is a play-list. Click on it to go to the YouTube Channel or make it full screen.
Live Performances!
This play-list has a variety of live performances by skilled story-smiths. Used with their permission - check out their channels to find out more about them and hear more tales.
Written Stories
I talk about #SensingSpirituality a lot. This is a short story of a trip I made, thinking about Sensing Sprituality and working out how to talk about it. It was a bit like an invisible treasure hunt. You can read the story here.
These are tools for meditating. By following a fixed path you can relax and let your mind wander. Unwind towards the centre, rest, and then walk out into the present moment ready for the future.
The Nith Mirror
Produced as a micro commission for The Stove Network. You can access it from their website by following this link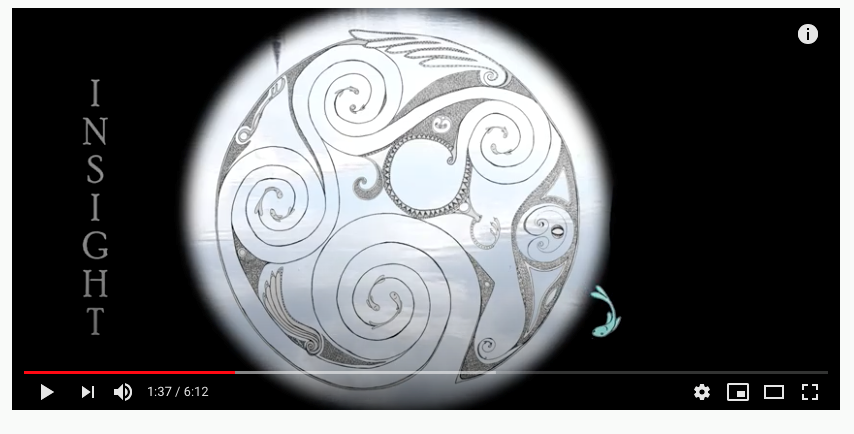 https://thestove.org/homegrown/insight-2/
A simple finger labyrinth tool for chilling out. Right click the image to "save as" then you can print it out to use.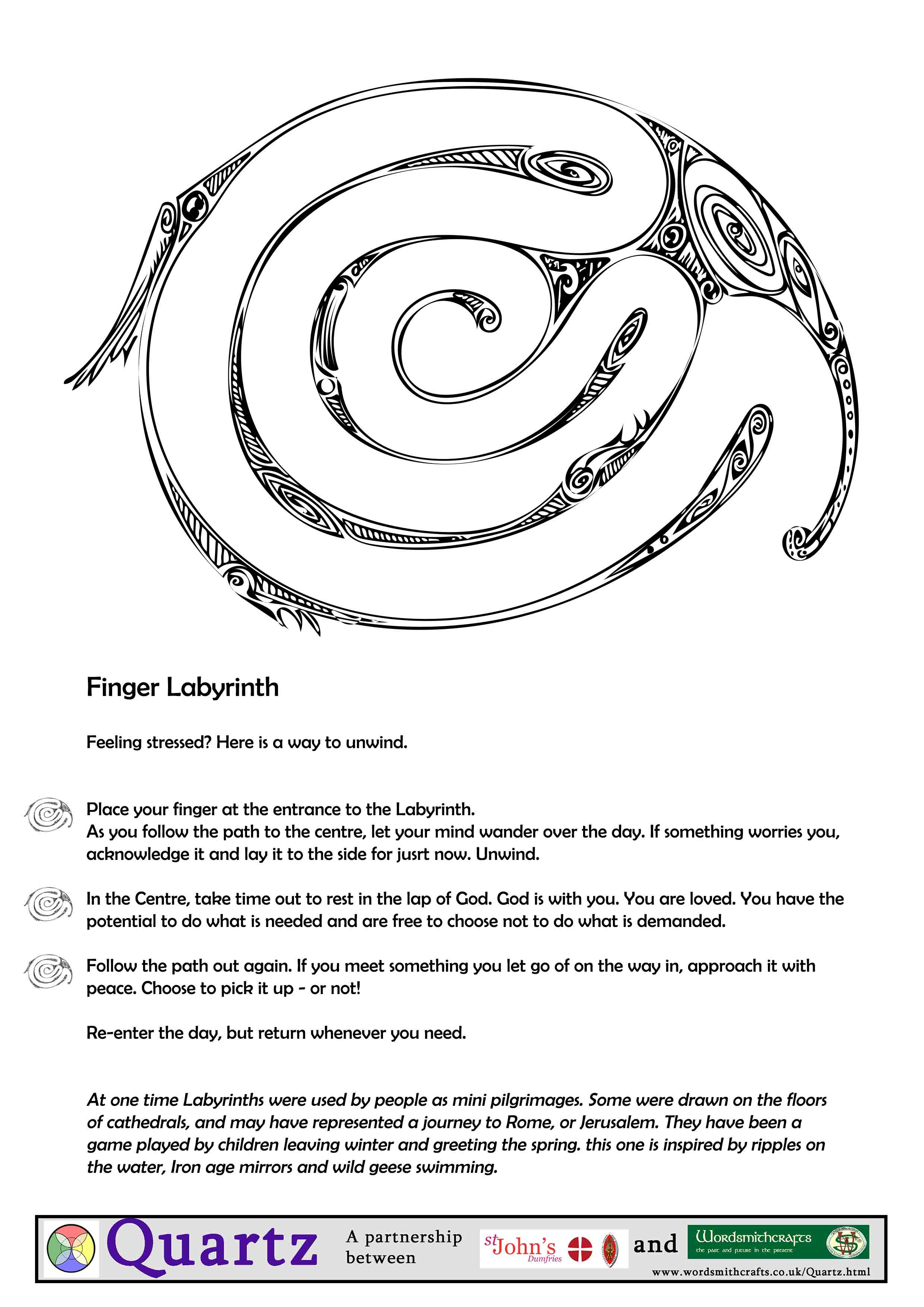 Craft activities
Write in Viking Era Runes (from Ruthwell)
Boat building
This is a series of videos on how to make you own Curragh or coracle. I build two of them. One using things I have in my workshop, and another jus using sticks from the garden and paper from the bin in the house.
Make and play a Viking board game
Instructions and ideas for making and playing a Viking era boardgames. It could be as simple as drawing on a piece of paper, or you could carve some wood and cast pewter pieces. this is probably what the "Great Army" did when they weren't stomping around what is now the North of England.
Seed bomb
Make a seed bomb! a simple (messy) activity for families. Download the PDF.
Crafting mindfulness - Currans for the soul
Viking knit - Trichinopoly How To guide
How about learning a new skill? It gets called Viking knitting and you can learn to do it with nine inch nails, allen keys or a Biro pen. The only materials you need are some scraps of wire, like electrical offcuts, the wire cage on your wine bottle. You could even use string or scoobies.
Links to other places around the Web
The Future Museum
Museums might be closed, but their collections are still accessible Online.

Woodland Classroom
There are some great videos here, tips for immersing yourself and being aware of creation. Take some time out to think about the counter cultural practices of St Francis, or early British Christianity where the Word was embedded in daily life, from greeting the dawn to smooring the hearth last thing at night Woodland Classroom
Sacred Space
Need some space? Ask your flatmates or family to give you some room. Put on some headphones, Take some time out for this daily meditation SACRED SPACE
Last word
Support the self employed creative industries! During the summer events season many of them depend on events for cash income. it looks like most of these will be canceled. - Find them on patreon, YouTube and all the other places they are providing Online content!
All the things on this page provided by me are free to use and share, as long as you don't start selling them! They have been provided for you as a free gift by those living out their Faith.

Any questions? e-mail quartz@wordsmithcrafts.co.uk
Like what you see, and want to help support me make more?