September 2016 - Chaplaincy work in Schools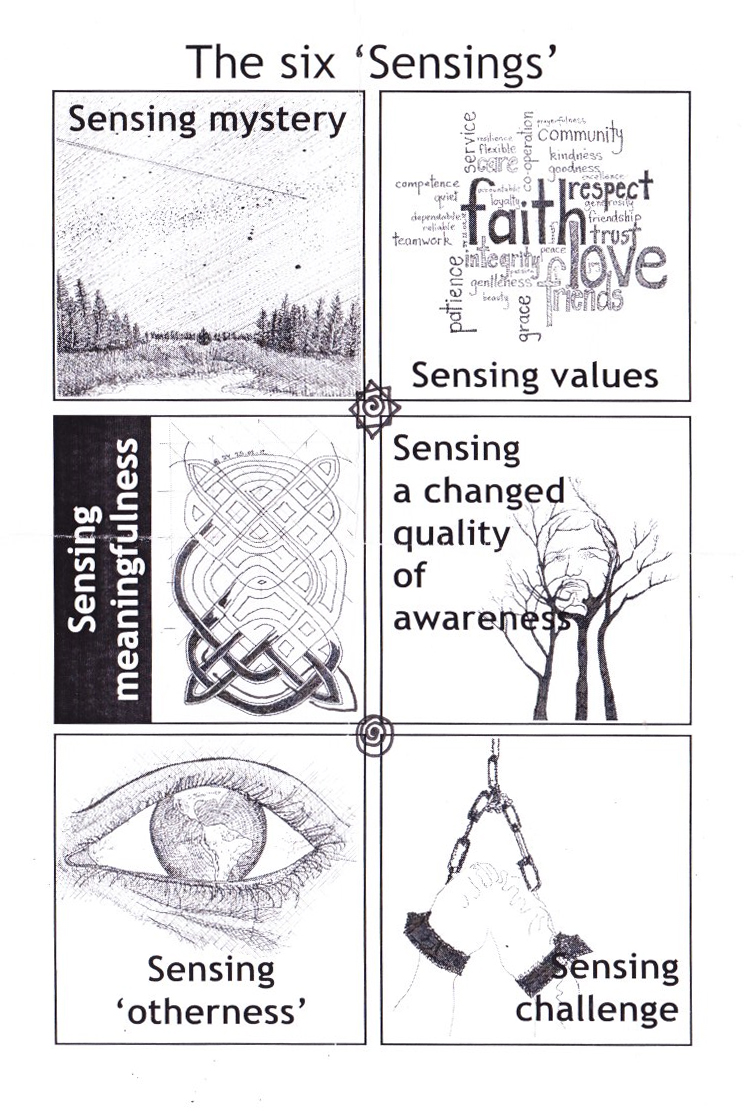 I am supported by St Johns to develop activities such as Interweave. This enables me to use my professional skills to serve the church. Other activities like Outerweave events at the Kirkcudbright artists trail have been described in the magazine. A considerable area of activity which is not based in the building, and which you may not be aware of is the chaplaincy work I provide for schools in Dumfries. This compliments work carried out by Robin at an educational committee level by providing practical skills events and training to schools and teachers.
Each school has its own culture and history, so whilst we provide assistance in meeting the requirements of the Scottish curriculum in all schools we take a different approach in each school.
St Johns is currently active in one secondary and a cluster of primary schools. The development work we have carried out with Georgetown primary has enabled them to carry out their own Religious observance (RO) activities.
It is important to note that (RO) is not the same as Religious Education (RMPE) The RO requirement is in primary Scottish legislation, and makes it the responsibility of schools to provide their pupils with the opportunity to participate in 'Community acts which aim to promote the spiritual development of all members of the school community and express and celebrate the shared values of the school community.' as well as the opportunity to study it.
For over six years now I have been part of a process of developing the chaplaincy team in Dumfries High School. Together with representatives from other Christian organisations in Dumfries this started with meeting together to pray and plan, presenting assemblies at least four times a year and offering support at times of crisis. It has developed now to include participation in the RE classes in preparation for a Christmas assembly which involved a cooperative spiritual artistic display like the ones we use in St Johns. At the most recent meeting we received very positive feedback and were invited to participate more fully in the life of the school.
In the primary schools I have been working with Jeanette from North West Church of Scotland. We have been working particularly closely with two schools, to develop resources and strategies which will hopefully be rolled out throughout the cluster. The head teachers will be speaking about this experience at a conference in October in Dumfries. This has involved training days with teachers and direct contributions to class time by us in order to help pupils and teacher prepare RO events for their whole school.
For those of you who appreciate numbers, in the year April 2015 – April 16 St Johns has directly contributed to over 50 meetings assemblies and training events in five schools. This included Six assemblies backed up by more substantial contact in 14 RE class sessions at Dumfries High School. 3 whole school assemblies and one afternoon class at St Ninians primary and 4 afternoons spent taking classes at Lochside and Lincluden Primary schools. This has provided regular, if not frequent, involvement representing St Johns with over 400 secondary school pupils and around 150 primary school pupils. The regular and sustained nature of this involvement over the last six years would not be possible without the support provided by St Johns, and I hope to develop it over the coming years. As it is written, "The harvest is plentiful, but the workers are few" although in this case I think I might be forgiven for adapting it to but there are not enough hours in the day …