A theme of practicing SensingSpirituality runs throughout all Quartz activities. Learn more about this by clicking here.
Quartz Activities include:
Current Weaving!
Find out about our latest project here
(For an archive of past Quartz activities, please check out the index page )
Interweave (Creative Worship events )
Where we use the creative arts in St Johns building to worship together as a community. Examples of these events can be found on our facebook page
Activities and artwork developed in Outerweave events are used in Interweave events, and what we experience at interweave helps us develop outerweaves!
Time for Reflection (Chaplaincy services to Schools in Dumfries)
Helping the local school meet the requirements of Curriculum for Excellence by providing training opportunities, contributions to assemblies and RME classes building networks - and of course high quality artwork!
More info about this here: Government policy
Outerweave (Community Learning events)
Where we go and explore what is happening in the community, and aim to learn from other people and traditions "looking for God in friend and stranger" or offer the chance for people to participate in activites which we have found helpful in our own spiritual development.
This started when participants in the McNab project in 2014 developed some of these ideas, including several days on the prom at Largs where we built a labyrinth near the viking village.
Anniversary Canopy
During 2017 and 2018 we have been running activities to help people recognise significant times and seasons. Each activity has a particular colour associated with it. The thoughts and feeelings people become aware of during these events are represented by strips of colour which will then be used to form a rainbow canopy as paret of the Anniversary celebrations of St Johns church building.
Weaving Hope
During Advent 2016 visitors to MAKlab in Dumfries were able to think about their hopes for Christmas, write them on a strip of cloth, and then weave it into a banner of hopes. This is the second in the series of weavings, and there are plans to create spring and summer ones as well. Read more about this on P14 of the St Johns magazine
Kirkcudbright Arts and Crafts Trail 2016
We participated in the 2016 Kirkcudbright Arts and Crafts trail. Building on the success of the previous youthbeatz event we wove a banner of thanks, used crafts to practice #SensingValue and provided many people with the oppportunity to participate in something interesting and beautiful.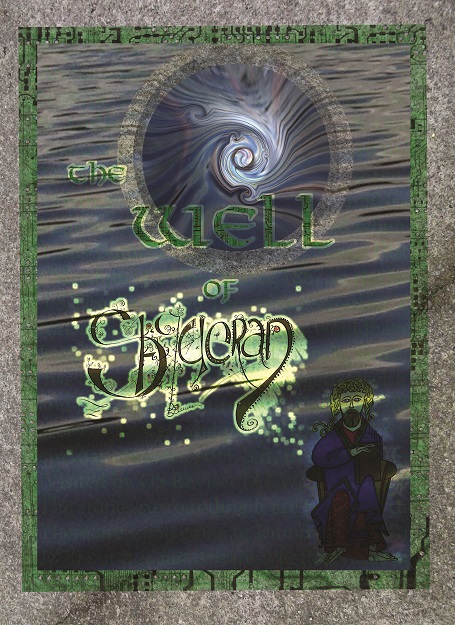 Quartz at youthbeatz 2015
We set up in the Health and Wellbeing section. Volunteers wore clothing to represent the timespan between St Queran establishing himself in the Dumfries area (somewhere between 700 and 800AD) and the present day.
Visitors were encouraged to Walk the Labyrinth and pick up a meditation card
Participate in an organic weave and sense meaningfulness.
And capture fleeting thoughts from the internet, with a feather. Caligraphy.
More details of this after the link...
Twitter feed @CyberCuldee (and recently on Instagram too!)
Exploring spiritual development with community arts, RO/Time for Reflection in Schools, and #SensingSpirituality
check out the new page to get involved in this project and use the internet to make the invisible good things in life, visible.